478 Whitehorse Rd Mitcham, 3132, Melbourne, Australia
ph: 61 03 98748033 fax: 61 03 98748442 e-mail: freedomhpvs@internex.net.au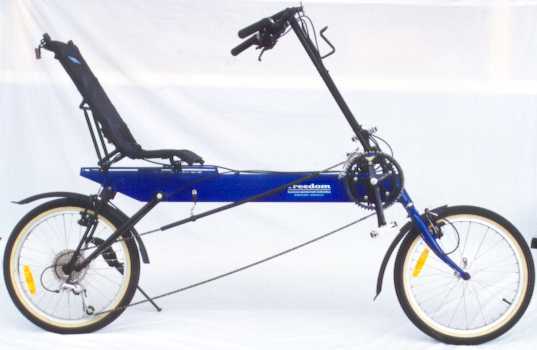 Welcome to the Freedom human powered vehicles home page.Our company specialises in manufacturing a range of the most comfortable and practical human powered vehicles available on the planet today.
Our diverse range of machines includes vehicles for racing and fast sport riding, leisurely tours, commuting, cruising the neighbourhood on a sunny afternoon or even load carrying for work. Our designs can be fitted with lighting and water carrying systems, as well as racks, panniers and packs for practical day to day use. Most other bicycle accessories can also be fitted. All vehicles are designed so they can be transported by motor vehicle if necessary. We also carry out special one off custom designs. Our vehicles can be shipped all over the world.
click here to show our product range
click here to contact us
click here to answer your questions